Situated in the heart of the Champagne region, 5 kilometres from Épernay,
Hautvillers is an incomparable site, dominating the vineyards with its abbey where the Grand Cellarer Dom Pérignon created the first Champagne bubbles around 1681.
Thanks to its Benedictine monk, Hautvillers has become the most famous village in the whole region,
and its south-facing chalky slopes are a
UNESCO World Heritage Site.
Sustainable
winegrowing
Our family has always been committed to sustainable viticulture that respects the planet and is more virtuous. Our 33-hectare vineyard is H.V.E. level 3 certified (High Environmental Value).
We grow the 3 Champagne grape varieties:
Meunier, Pinot Noir and Chardonnay.
This enables us to produce an authentic range of champagnes
authentic range of champagnes.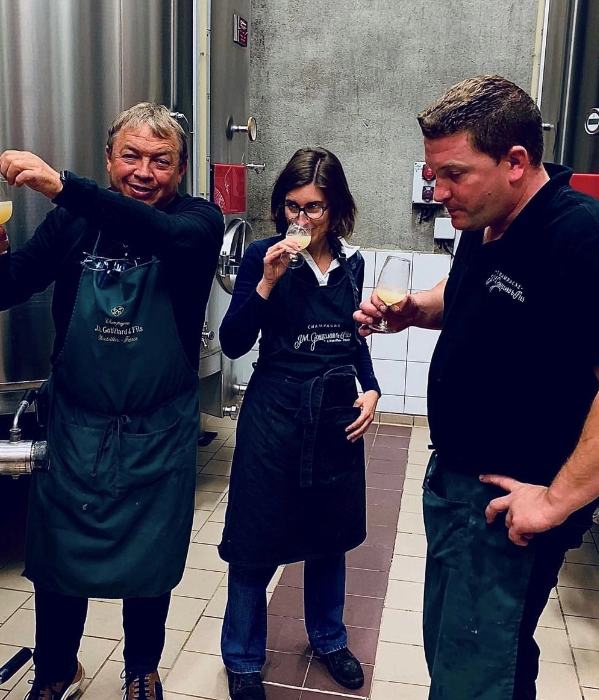 Winemaking in our cellars is an important stage that we have mastered. By subtly and harmoniously blending the different cuvées and reserve wines, we achieve our own House style with great regularity from year to year and a very high level of quality.