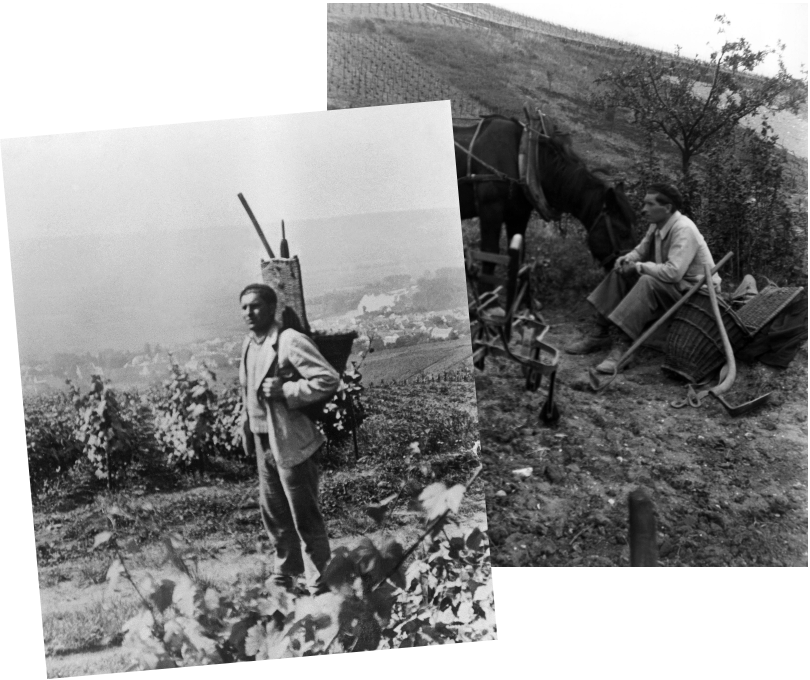 1933
The Birth
of the Gobillard
Vineyard
The birth of the GOBILLARD vineyard dates back to 1933 when Gervais Gobillard decided to become independent and, to the great dismay of his family, purchased 1 hectare of vineyards in Hautvillers, the village of Dom Pérignon and his wife, who herself was the owner of a few parcels. He wanted to be a winemaker and create his own champagne.
1933
The story of Gervais Gobillard,
passionate winemaker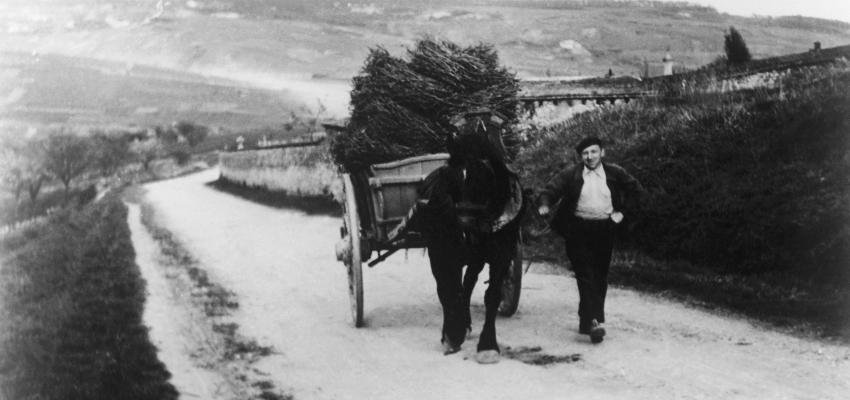 At that time, only the large trading houses were successful. Small winegrowers like Gervais only know poverty, and many of them give up. He perseveres in his conviction that champagne will not always be reserved for the "Great" of this world. After several years of hard work, he has his own brand and above all he already has a loyal customer base.
He passed on his passion for vines and wine to his son Jean–Marie. Champagne is becoming more popular, vineyards are being replanted and the need for plants is enormous.
1955
Jean-Marie and his wife Françoise established a grapevine nursery. The success came quickly, allowing them to gradually invest in the Champagne vineyards, which, from 1970 to 1980, was easier than it is today. By 1982, their estate, primarily located in Hautvillers, spanned around 8 hectares of vines. Sadly, in 1982, a tragic accident fatefully prevented Jean-Marie from enjoying his success. His sons, Philippe, Jean-François, and Thierry were very young (their sister, Sandrine, was only 13), but their father had always instilled in them a sense of hard work, responsibility, and brotherhood.
TODAY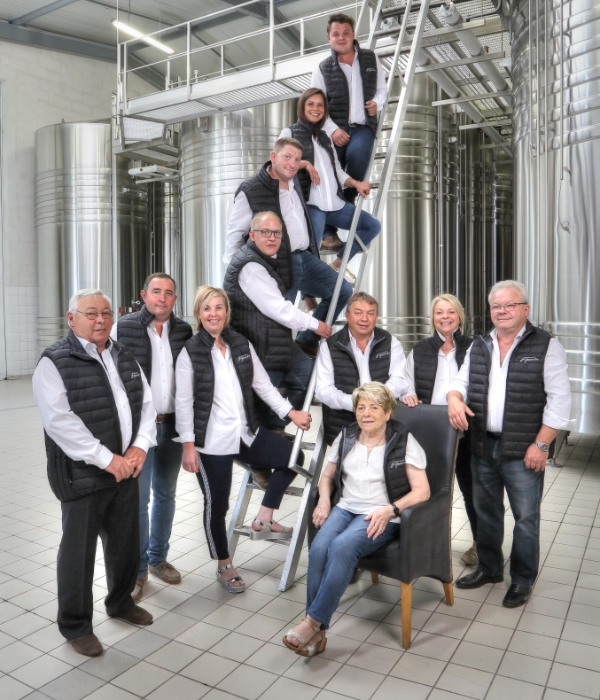 The Passion
and Family Values
At the Heart of Success
For over forty years, their values have remained the same. The business, after impressive growth, remains prosperous. Thanks to the passion of Gervais, Jean Marie, and the two subsequent generations, who themselves are inspired by their work, Champagne JM GOBILLARD & Sons is now recognized worldwide. Its quality and reputation rank it among the top Champagne houses.
Today, every 22 seconds,
a bottle produced by our house
is opened around the world.